AOL Active Virus Shield

100%
FREE

AOL Active Virus Shield 6.0.0.308, Kaspersky Anti-Virus 6 tabanlı, AOL tarafından üretilmiş ücretsiz bir antivirüs yazılımıdır. Bizce, ücretsiz olması çok iyi bir haber. Bu sayede birçok antivirus yazılım şirketinin de kendi ürünlerinin hafifletilmiş versiyonlarını ücretsiz dağıtmaya başlayacağını düşünüyoruz. Kaspersky, virüs konusunda çok iyi bir marka. Ayrıca yaptığımız testler sonucunda Kaspersky'ın bilgisayarı, Norton kadar yavaşlatmadığını ve test hard diskimizin tarama süresinin Norton'da daha uzun olduğunu tespit ettik.

FREE to Everyone!
A new service courtesy of AOL
Comprehensive Anti-Virus Protection. Helps Protect Your PC from Viruses & Spyware!Active Virus Shield Desktop Program with Free Anti-Virus Protection.
*Powered by Kaspersky Lab, one of the largest anti-virus providers, worldwide.
Already have Active Virus Shield?
Introducing AOL Active Virus Shield…
Advanced detection technology to help stop known and new viruses, spyware and other malware before they attack you.
Always-on, automatically checks for updates every hour- providing real-time scanning and protection against virus threatsEasy-to-install, works with most Windows® operating systems. (Windows 98, 2000, ME & XP)
Ücretsiz (Freeware) 13.9 Mb
www.agloco001.blogspot.com
Clean Disk Security v 7.66

Tanıtım:
Clean Disk Security; gereksiz ve istenmeyen dosyaları, internet geçmişini, windows kullanılmış atık dosyalarını, windows temp klasörünü, en son kullanılanları v.b. tek bir tıklamayla temizleyen bir disk temizleyici program. Program istenmeyen dosyaları geri dönüşümsüz, iz bırakmadan silen ve bu sayede bilgisayarınızın performansını arttıran ufak boyutlu faydalı bir yazılımdır.
This program gives you secure file deletion, making sure that deleted files cannot be undeleted again. Deleting a file normally just removes the file's directory entry, but the data itself remains on the disk. This program completely eliminates the contents of deleted files. The highly acclaimed Gutmann disk cleaning method is now available as an option. This program can also clean the Window's swap file, and can optionally clean unneeded temporary files from your hard disk, such as your Internet browser cache, files in your system's Recycle Bin, and can clear the "recent files" list. Comes with a direct disk viewer for discovering exactly what is on your hard disk.
What's new:
Added a number of new plugins
Homepage - http://www.theabsolute.net/sware/clndisk.html
Size - 697 KB
www.agloco001.blogspot.com
Wallpapers Jaime Pressly Pack 1
Jaime Lynn Pressly (born July 30, 1977) is an Emmy Award-nominated American actress and model. She currently plays Joy on the NBC sitcom My Name Is Earl.
Blind Dating R5(movie)

A blind young man (Pine) thinks he finds love with an Indian woman (Jay), though their relationship is fraught with cultural differences.
Download:
http://www.mediafire.com/?2gj2dz4d45n
http://www.mediafire.com/?3kvduuey9u3
http://www.mediafire.com/?d9zmy3njydn
http://www.mediafire.com/?4tsge4vjngw
http://www.mediafire.com/?6cjgenimgzt
http://www.mediafire.com/?418yyy9xw2d
http://www.mediafire.com/?bde9hjxmlr1
http://www.mediafire.com/?asudpttuhdp
Mirror:
http://rapidshare.com/files/34518950/p-bd.part1.rar
http://rapidshare.com/files/34519175/p-bd.part2.rar
http://rapidshare.com/files/34519497/p-bd.part5.rar
http://rapidshare.com/files/34519790/p-bd.part6.rar
http://rapidshare.com/files/34520129/p-bd.part7.rar
http://rapidshare.com/files/34520226/p-bd.part8.rar
http://rapidshare.com/files/34520506/p-bd.part3.rar
http://rapidshare.com/files/34520786/p-bd.part4.rar
Anna Nygren - In A Sentimental Mood
Tracklist:
01 For Sentimental Reasons 03:10
02 A Night In Tunisia 04:19
03 Crazy 03:32
04 Round Midnight 06:16
05 I Wanna Be With You 04:43
06 Do Nothing Till You Hear From Me 04:21
07 Caravan 04:23
08 Who Is Painting The Rainbow 03:19
09 Just Wanna Say Im Sorry 03:37
10 In A Sentimental Mood 05:07
11 How Insensitive 03:48
12 I Wanna Be Loved By You 02:40
13 My One And Only Love 05:56
14 Ack Varmeland Du Skona 03:13
O&O DiskImage 2 Professional Edition 2.0.1126 x32 & x64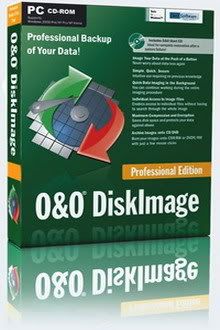 Tanıtım:

Verilerinizin Profesyonel Yedeklenmesi
O&O DiskImage, tüm bir sistemi ister adım adım ister bir seferde kopyalayabilir. Kopyalanan veriler daha sonra şifrelenebilir ve birçok farklı boyutta sıkıştırılabilir. Bu kopyaların hangi farklı bellek boyutlarına ayrıştırılmasına kullanıcı karar verebileceği gibi, O&O DiskImage da otomatik bir ayrıştırma yapabilir.
DiskImage Eğer bir kopyanın yalnızca bazı dosyaları veya parçaları gerekli ise, tüm görüntüyü tekrar kaydetmek gerekli değildir. Eğer O&O DiskImage orjinal dosya ve parçalara direkt ulaşım sağlıyorsa, istenen kopyalar sürücü olarak kaydedilebilir.

Önemli Özellikleri:

* Çift çekirdek ve çift işlemcinin hız açısından sağladığı faydalardan yararlanır * Windows x64 versiyonlarını destekler
* İstenen en düşük CPU seviyesine kadar maksimum sıkıştırma kapasitesi
* CD ve DVD'ye Yazım programı ile kayıt * Verileriniz güvenli bir şifreleme yöntemi ile saklanır(256 bit'e kadar AES ile) * Kopyalarınız sanal sürücüler olarak kaydedilebilir * Orijinal ve kopya dosyaların ayırt edilmesi için sağlama toplamı(checksum) fonksiyonu * Kopya dosyaların ve sürücülerin hasarlı olup olamadığının kontrolünü yapar * Windows PE Versiyonu: Herhangi bir işletim sistemi olmaksızın yüklenebilme

O&O DiskImage 2 can perform either an incremental imaging or just as easily image an entire system. The imaged data can then be encrypted and also compressed to various different levels. The splitting of images onto different storage volumes can either be individually set or O&O DiskImage will automate the splitting. Should only particular files or directories from an image be required, it is not necessary to restore the whole image. Images can be mounted as drives with O&O DiskImage enabling direct access to individual files or directories.


Full Microsoft Windows Vista Compatibility
İşletim Sistemi: Windows Vista, XP, 2000 Pro
Homepage - http://www.oo-software.com/home/en/products/oodiskimage/

Size - 5.3 Mb

Download Full 32-Bit
Download Full 64-Bit
Longhorn CD Labels in HighResolution
Longhorn CD Labels in HighResolution
www.agloco001.blogspot.com
Advanced Windows Optimizer v5.11

Bilgisayarınızdan en iyi sonucu alabileceğiniz şekilde temizlik yapar. Bu program bütün sisteminizi optimize eder. Maillerinizden tutun da işe yaramayan dosyalarınızın temizlenmesi, registry işlemleri dahil bir çok alanda bilgisayarınızın bakımını yapar. Sistemde bulduğu hataları, tutarsızlıkları yok eder. Ad & pop-up blocker, Secure Sticky pad, Privacy Protector, Spyware denetleyicileriyle sistem güvenliğini sağlar. Windows'un çeşitli yerlerindeki araçları kullanmanızı sağlar. Yani sistem geri yükleme, denetim masasındaki araçlar vs. Hepsi bu kadar değil, Windows'unuzu güzelleştirmek için de bu programı kullanabilirsiniz. Duvar kağıdını, ikonları değiştirebilir, fare imlecinizi şekilden şekile sokabilirsiniz.

Advanced Windows Optimizer v5.11 | 3.6Mb
Advanced Windows Optimizer(AWO) is an award winning collection of tools to optimize and speedup your system performance. it contains utilities to clean registry, temporary files on your disks, erase your application and internet browser history, cache, cookies and more. you can control startup programs that load automatically with windows, find duplicate files, fix broken shortcuts and uninstall software. the built-in scheduled task manager allows you to schedule the cleaning tasks that take place automatically, other features include secure file deletion, shred recycle bin, application protection, split and rejoin files, backup and restore the Windows Registry, remove unsafe BHOs, and much more.